Signs By Van is California's Top Rated Local® sign company specializing in fully custom signs. As a local business ourselves, we understand the importance of making your business stand-out — and the best way to achieve that is with a professional customized designed sign that will attract all the right customers.  
Helping Monterey Businesses Thrive For 30 Years
Monterey, CA is known for excellent tourist attractions, extraordinary seafood, and some of the best fishing destinations in the country, we are incredibly proud to be a leading sign company for businesses throughout Monterey. Local businesses and restaurants have trusted Signs By Van to design custom signs that reflects their brand for over 30 years because of our unwavering reputation. Signs By Van is committed to providing every customer with excellent service to ensure that we capture their vision in order to meet and exceed their expectations.     
If you live or work in Monterey, you can appreciate the views of the Pacific Ocean, as well as the 17 miles of coastal bliss that has attracted tourists to become forever-residents. While the scenic views attract out-of-towners, the friendly locals, businesses, restaurants, and attractions is what makes Monterey a remarkable city in California.
---
Types Of Custom Signs in Monterey
When it comes to high-quality business signs in Monterey, Signs By Van is a dependable sign company you can trust to get it done. From large scale signs, wall murals, and agricultural signs to customized business signs, we can turn your vision into a masterpiece that will last. Here are a few of our most popular features we can add to your sign: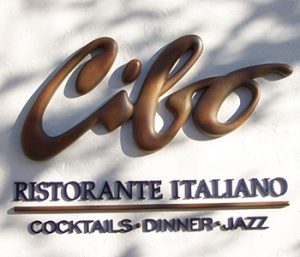 Dimensional Lettering
Gold Leafing

Iron fabrication
Sandblasting
Hand carving
Custom Painted Signs
And More!    
---
How A Professional Sign Can Help Your Monterey Business Grow
As a business owner, you've already perfected your craft – now you need something to attract customers. Not just any old sign will do. You need something that reflects your business in a way that you can be proud of. A custom sign displayed proudly on your storefront appeals to customers in many ways, but is also the strongest, most effective, and the oldest marketing technique. Establishing the presence of your business simply by hanging a sign is the most important way to introduce who you are and what you do.
An effective sign that is designed well can also answer general questions customers will have. Questions like; what is it and what does this business do? For instance, just the name of a business can mislead customers or even deter them if there isn't any other information provided. Including additional terms like "Real Estate Agent" after the name on a sign will answer both of those questions. However, there are real estate agents everywhere and a high-quality, dimensional, hand carved sign will stand out from the competition, making an impression on customers who pass by.
And when they ask who crafted your beautiful custom business sign, be sure to tell them Signs By Van!
Another incredible advantage of a handmade sign built by skilled artisans is it will help establish your brand's identity as the result of a quick glance. Big, bright, pink, purple, and teal colored letters in a creative font will easily communicate to customers that that business is something fun like an ice cream shop, candy store, or a kids clothing store. This will grab the attention of parents, and especially kids, in turn creating more foot traffic and generating business. And working with our creative graphic designers will only enhance the overall image of not only the quality of the sign, but your brand as well.
---
The Sign Making Process   
Signs By Van has strong core values and we work hard and do everything we can to create a custom sign that you and your business can be proud of. From the first phone call and design consultation to the final reveal of your sign, Signs By Van works with you every step of the way. All of work is done in our own artists and sign makers within our shop so customers can trust us to deliver a quality piece of artwork. Our artists will help to capture your brand while keeping your targeted market in mind.
No basic tools with outdated technology in our shop – while your sign is in production, it will be fabricated with current, innovative tools and equipment available to craft your sign. Rest assured that your sign is in the hands of an artist who takes pride in your sign the way you take pride in your business. Once the sign is complete, Signs By Van will contact you to deliver your custom sign and professionally install it with care and respect.
Let Us Help Your Business Thrive
Monterey is a beautiful city with loyal residents and the proudest local businesses and Signs By Van is honored to do business with the Monterey community. We firmly believe that hard work delivers superior results and our mission is to deliver that in every custom sign in Monterey and throughout California.  
The reason restaurant patrons go to their favorite restaurant is because of the food—but how do customers know that the food at your restaurant is worth the visit? The short answer is great marketing. While marketing is a crucial aspect to a successful business, so is establishing your business' presence and effective branding. Signs By Van can help your restaurant or business go from a hidden gem to a local landmark by building custom signage that will display and reach more customers.
---

Wall murals are an effective form of advertisement, but they serve another purpose — sending a message to the public. A mural that is rich and vibrant will attract attention meanwhile adding character and personality to your business. If you're looking for a professional muralist in Monterey, Signs By Van has you covered. For over 30 years, we've had the pleasure of partnering with world-class muralist, Dong Sun Kim who has mastered many forms of painting, making countless options for wall murals. We're proud to have Mr. Kim a part of the Signs By Van family!
---

How Wall Murals Can Improve Your Business
Wall murals are intended to be large and eye-catching to attract customers and enhance the atmosphere of a business. Murals can be placed on the interior, as well as exterior walls to serve several purposes. Over the years, wall murals have grown in popularity because businesses began to recognize the value in its appeal and advertisement. If you're wondering how a wall mural can benefit your business, contact Signs By Van to schedule a consultation with a designer today!
---
Word-of-Mouth Marketing
Some of the best customers and clients come to businesses simply because of word-of-mouth. Depending on the design and location of the wall mural, it cancause quite the stir in your community. An abstract design that is painted on the outside of a brick building can make the perfect backdrop to social media post, which then causes people to initiate conversation. Eighty-percent of consumers are influenced by social media, an incredible advantage for businesses can take and promote their business in a unique way.
Maximize Your Space
Small businesses have less space to establish and display any company branding, which is less of an opportunity to attract customers. In this case a wall mural would be a great option to utilize the space you do have to make a positive impact.